Hydraulic System
To minimize the risk of accidents or breakdowns during difficult weather conditions and during normal operation, there are important hydraulic systems that are located on the top of the wind turbine, in the nacelle, in the hub and elsewhere.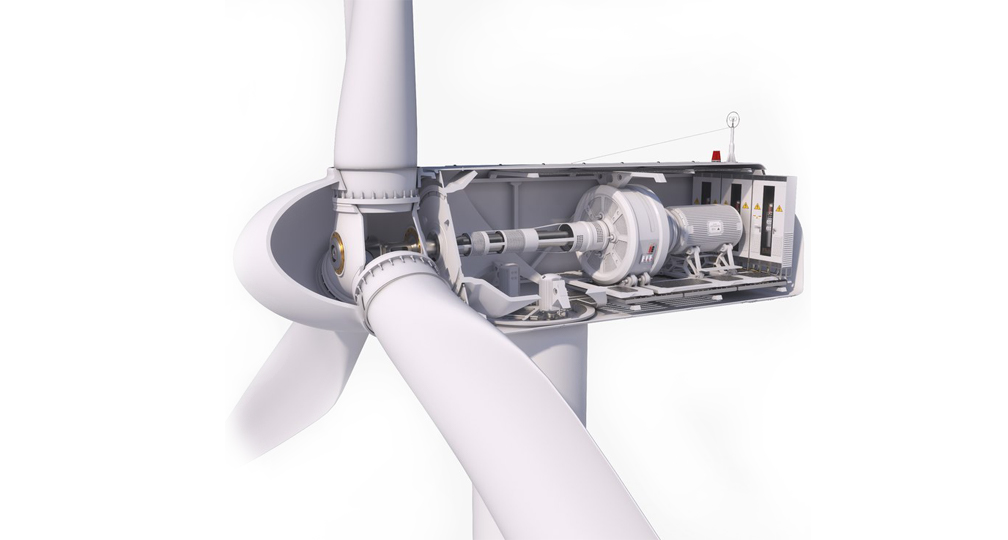 Yaw Brake
Used to stabilize the yaw bearing against rotation. Its main function is to stop the nacelle from turning and there is as well a parking hydraulic brake to maintain the nacelle in a certain position.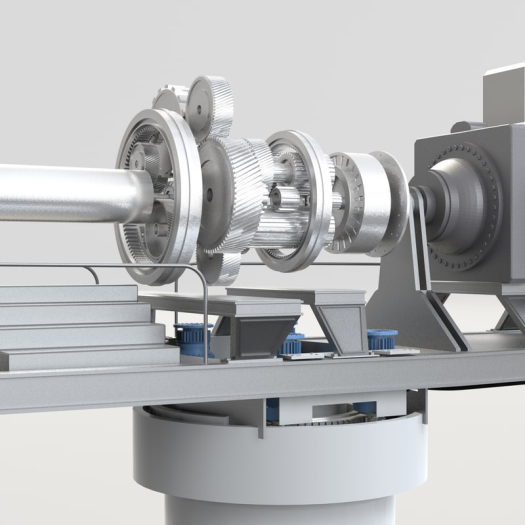 Pitch system and high speed brake
In difficult weather conditions, there are different brakes systems allowing the wind turbine to stop operating that will save the equipment. In the hub, there are the pitch system witch place the blades in 90 degrees against the wind providing so big a force that it together with the HIGH SPEED BRAKE will stop the hub from rotating within few rotations, The HIGH SPEED BRAKE HEREAFTER actually "parking" the hub (and blades) in safe and neutral position.
Rotor brake
Located between the generator and the gear box. It is used as a security under maintenance preventing the hub rotating when there people working in the hub.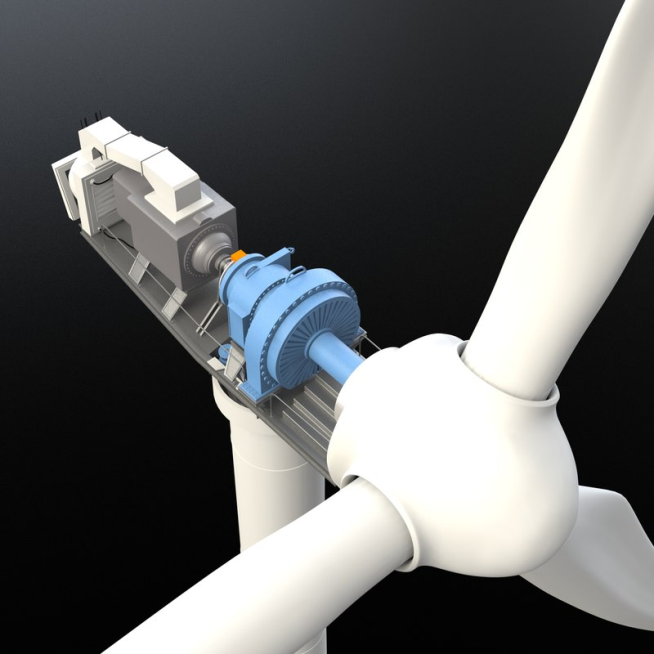 Hatches
Opening to allow the crane to operate getting maintenance equipment into the nacelle from the ground
Crane
It is located inside the nacelle and is used to facilitate the maintenance of the wind turbine, facilitate the movement and replacement of the inside parts.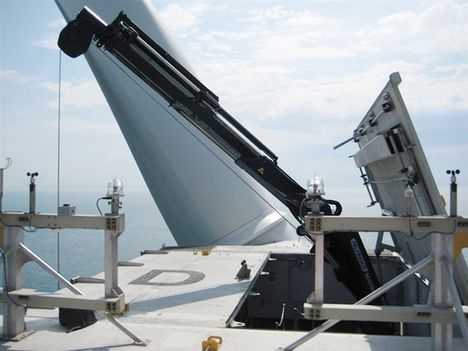 We can we offer for all above hydraulic systems the following solutions:

Hydraulic rubber hoses

Hydraulic pipes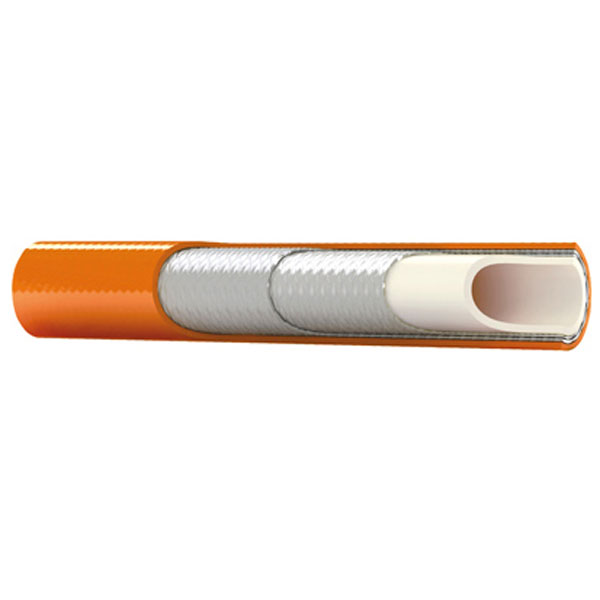 Hydraulic Thermoplastic hoses in non-conductive