Dunlop Hiflex distributes the SPX FLOW Power Team and SPX FLOW Bolting System, two of the world's largest and most recognized brands of hydraulic tools. We have a wide and quality-assured product range with cylinders, pumps, lifting pads, torque drivers, pullers, hydraulic wedges, presses, bolt tensioners etc.
Power Team
For applications within industry, construction, rig supply, mining, marine projects, maintenance and repair. The products have a lifetime warranty.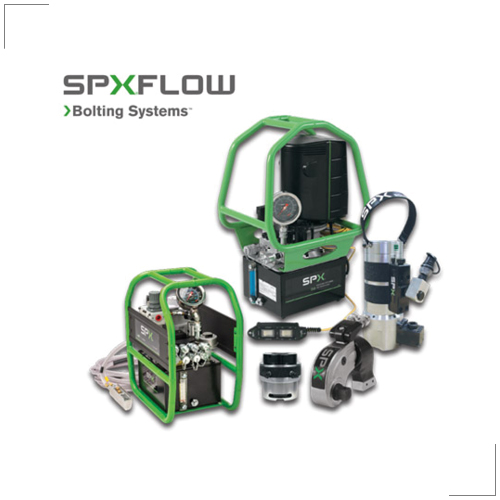 Bolting Systems
This products range includes bolt tensioners, torque drivers, flange spreaders, nut breakers and various equipment specially designed for subsea applications.