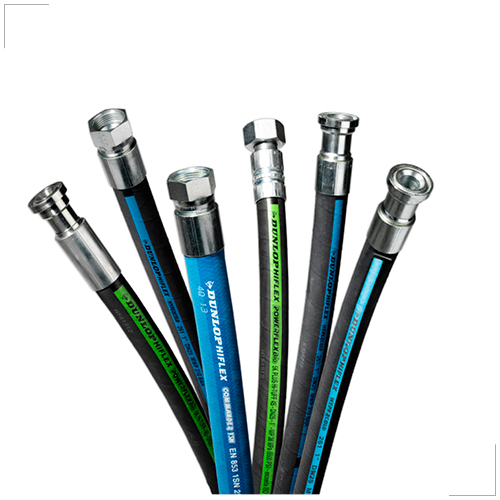 Hoses
Rubber, thermoplastic and PTFE hoses produced in accordance with current international standards (ISO 18752), from standard hose to hose for extremely high pressure and heat. We also have special hose developed by Dunlop Hiflex and manufactured in accordance with international requirements for pressure, bending radius, wear and temperature.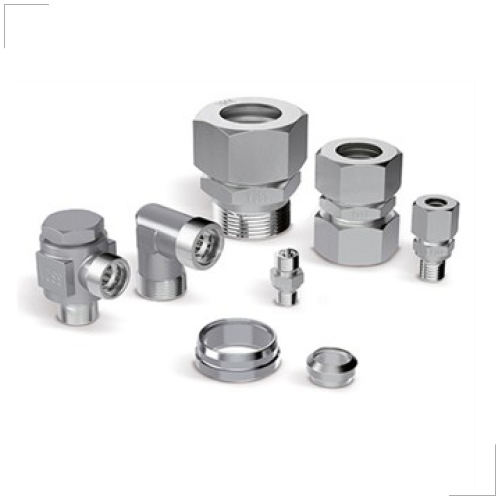 COUPLINGS
We have the market's widest and most complete range of couplings, manufactured in our own factories to ensure optimal fit, high quality and reliable application solutions. Our couplings are coated with ATC (Alfagomma Top Coating), developed and patented by the Alfagomma Group, for best corrosion resistance to red rust. We have couplings for all systems (BSO, DKO, JIC, ORFS, NPT, UNF etc.)
Our couplings are devided into three categories:
• the standard series for both braided and spiral wound hose for applications with normal pressure
• powertrak series for spiral wound hose, for demanding applications with high pressure
• interlock series for spiral wound hose, for applications with high pulsating pressure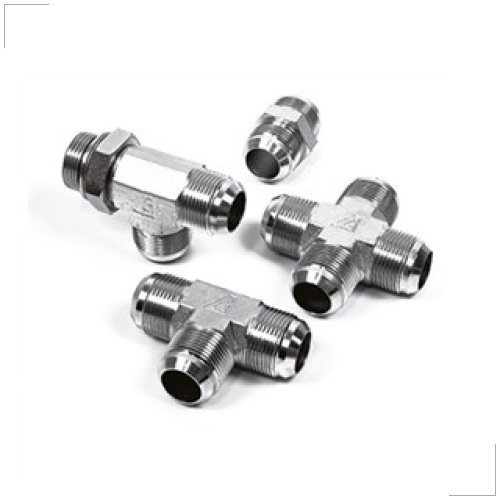 Adapters
Complete range of adapters and transitions in automatic steel with Cr6-free surface treatment or acid-proof steel.
We have several different types of threads such as:
• BSP
• JIC
• M
• NPTF
• UNF
• ORFS
• Available in e.g. straight, 45° and 90° design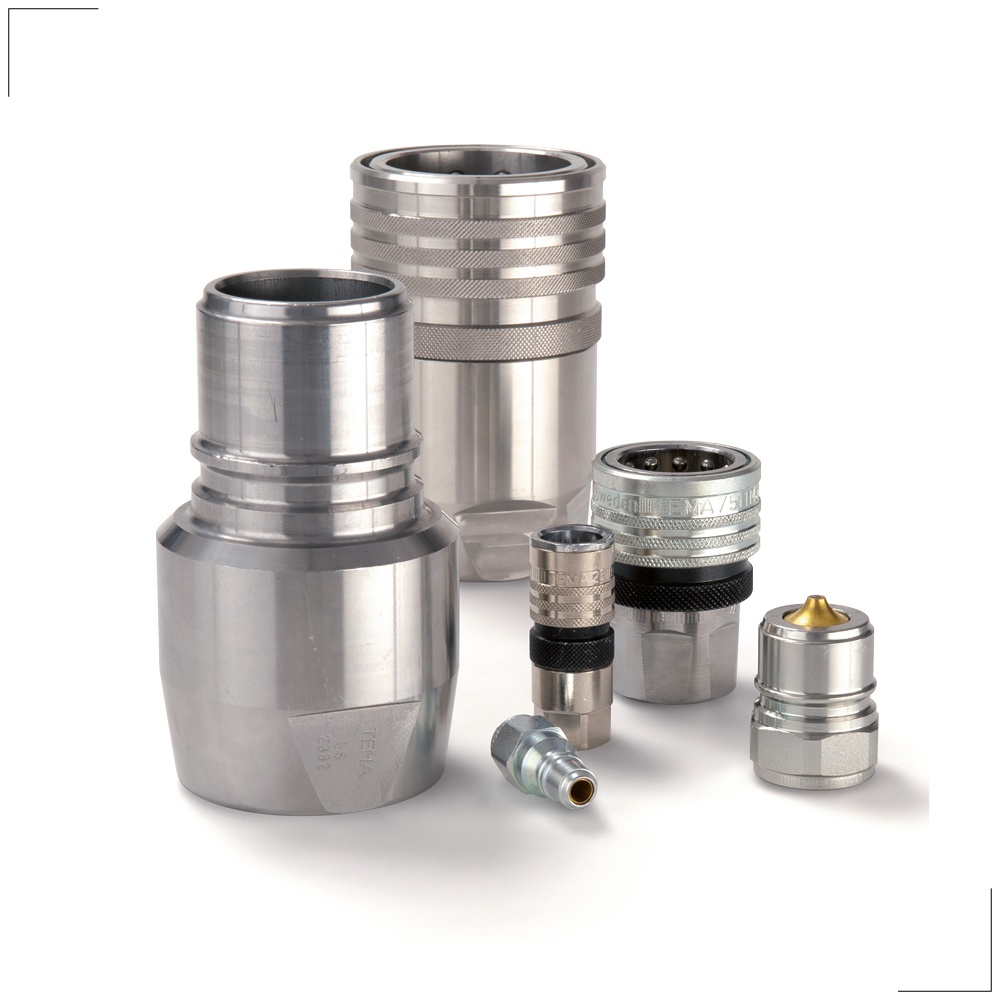 QUICK RELEASE COUPLINGS
Quick couplings are advantageously used if the application requires repeated installation and removal of hoses, for example in hydraulically driven tools, trailers, cranes or on replaceable tools for agricultural machines.
We have a wide range of quick couplings:
• according to ISO A and ISO B
• nordic Series specially adapted for the Nordic climate
• flat face
• screwable
• multi-couplings
• most couplings are in acid-proof material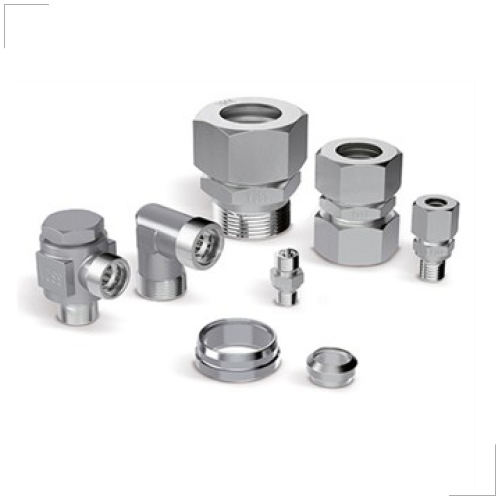 STEEL PIPE CONNECTIONS
We stock the entire VOSS range of DIN couplings and include everything from straight GE couplings to adjustable options with either VOSS ring M+ cutting ring or soft-sealed ES4 cutting ring. The material is standard steel with VOSS Coat surface treatment (of zinc-nickel, highest corrosion resistance, free of chromium VI) or acid-proof steel.
We also have a unique system ZAKO range, which means that welding is eliminated and thus reduces assembly time and gives lower total cost.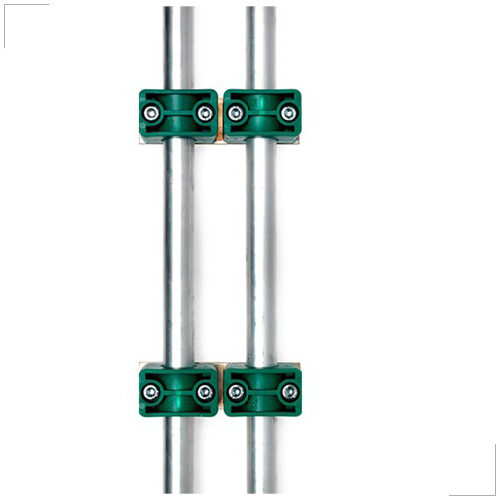 HYDRAULIC PIPES
We market a wide range of hydraulic pipes in:
• dimensions from 4 to 65 mm
• Cr6-free material or acid-proof steel according to SS2348
• several different surface treatments
• pipes in acid-proof steel
• pipe holders made according to DIN3015 in aluminum or PP / PA
• standard steel or acid-proof steel plates and screws
Pipe Clamp
• for normal hydraulics, external pipe diameter 6-54 mm. Green alt. black polypropylene or aluminum.
• for normal hydraulics, external pipe diameter 6-42 mm. Green al. black polypropylene.
• for high-pressure hydraulics, external pipe diameter 8-324 mm. Polypropylene or aluminum.
In our modern workshop for pipe bending in Halmstad, we offer the possibility of customer-unique application solutions, ready for installation.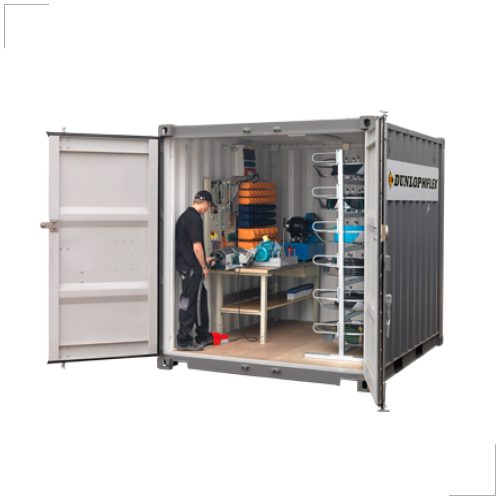 MACHINES AND ACCESSORIES FOR HOSE MOUNTING
Our suppliers include Finn-Power, Voss and SP tools – all recognized brands that guarantee quality and reliability. We can also offer complete stationary or mobile assembly workshops.
We have a wide range of:
• crimp machines
• scale and cutting machines
• hose stand
• mounting machines