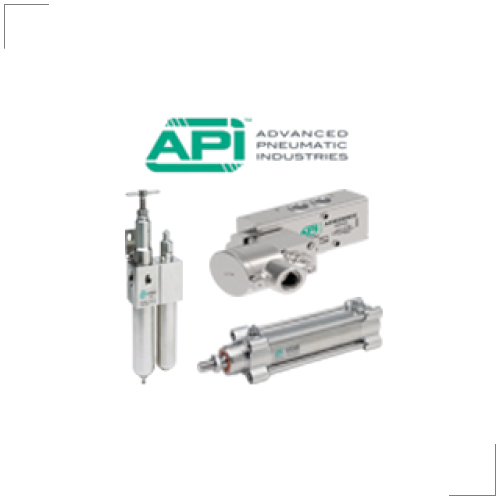 Components
Pneumatic components from API:
• standard cylinders class ISO 6432 and ISO 15552 but also special cylinders such as, for example, acid-resistant cylinders class ISO 15552, 6432 and 21287
• both slide valves and seat valves that are monostable or bistable. The wear valves are air controlled, electrically controlled, mechanically controlled and manually controlled in different sizes such as 2/2, 3/2, 5/2 and 5/3 way. In our range we also have flow regulating valves such as check valves, shift valves, quick-vent valves, throttle valves and throttle valves
• pressure regulators, filter regulators and dimmer lubricators for both single and block mounting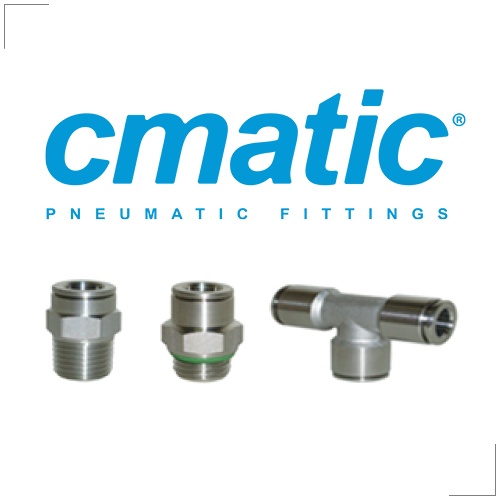 Couplings
We have the most common coupling types from C.matic such as push-in, push-on and adapters in brass and push-in in Techno polymer. We also have push-in couplings for central lubrication, both 250b and 80b. Several of the couplings are also available in AISI316L acid-proof material.
Hoses
We have a wide product range of air hoses:

• polyethylene (PEL)
• polyurethane (PU)
• polyamide (PA)
• plastic (PVC)
• polytetrafluoroethylene (PTFE) for more demanding applications for air, oil, water and steam
• hoses in outer diameters between 4 and 15 mm in different material thicknesses. Available in several colours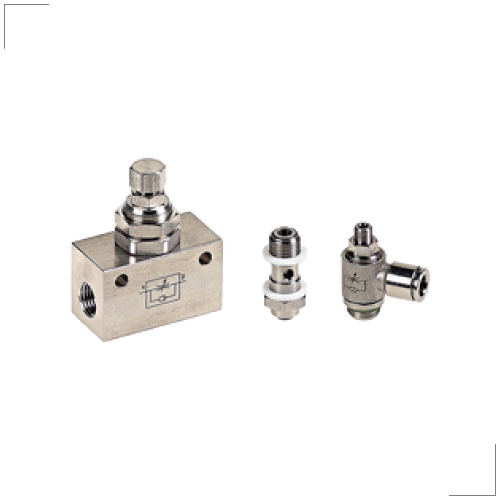 accessories
We have various accessories such as silencers, manometers, pressure switches and various connectors. Please contact us for more information.